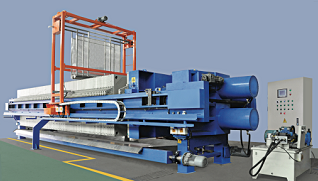 Slurries of waste water, such as metal hydroxides, alum sludges, etc., are pumped into the chambers of the filter press.
The filtrate passes through the filter cloth and the solids are retained. The solids collect on the cloth forming an excellent filter or if one were to intentionally pre-coat the cloth.
As additional solids are pumped into the chamber, the solids continue to collect until the entire chamber is full of dewatered solids. The press must then be cleaned and recycled.
Learn more about Hoffland Environmental, Inc. (HEI) custom filter presses or contact us.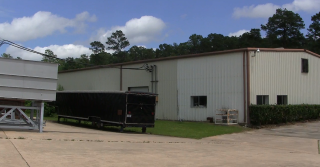 Hoffland Environmental, Inc. (HEI) is a manufacturer of custom engineered turnkey industrial wastewater treatment facilities that are: designed, engineered, manufactured, installed, and commissioned. HEI is a registered Texas Professional Engineering firm. Our headquarters are located in Conroe, TX.  Questions? Contact Us